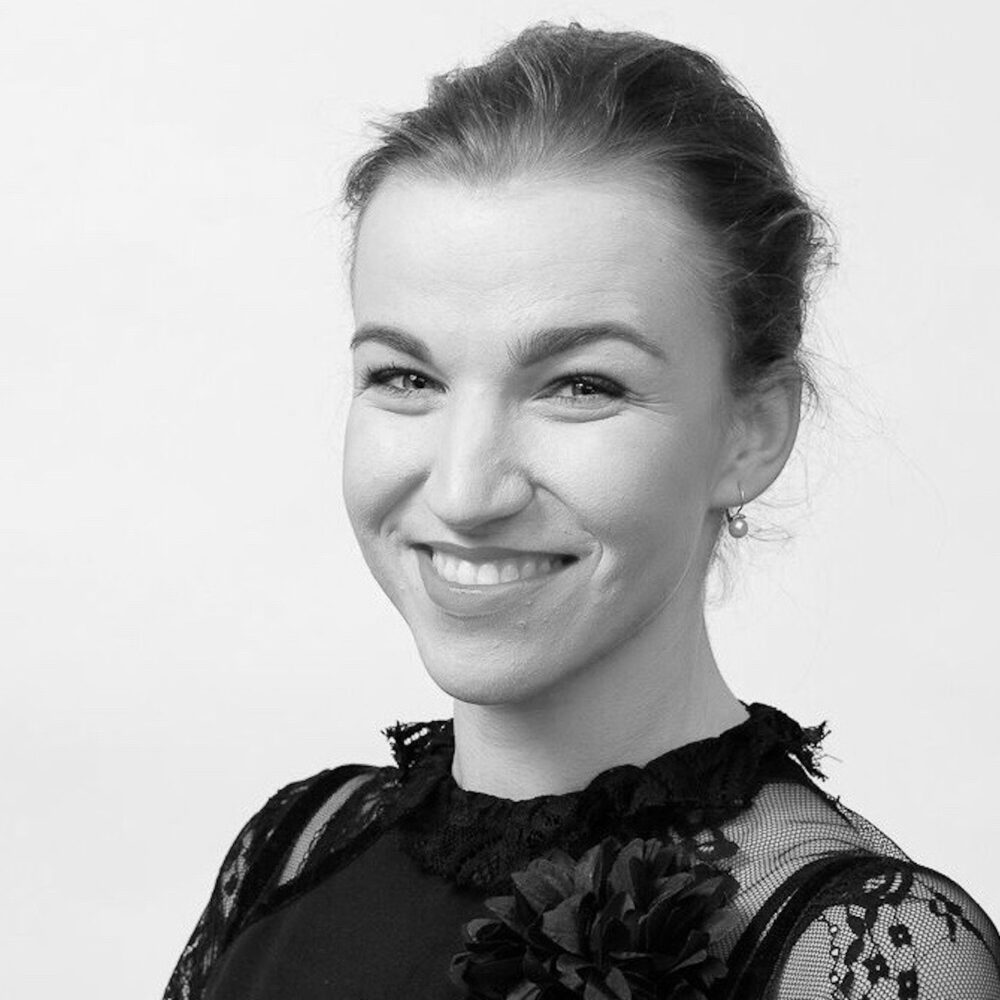 Hana Kabourková
Operations Director
I enjoy giving things direction and meaning. Communication is essential to me, professionally and personally. In this respect combination of project management and PR activities allows me to professionally realize myself at its full. Then I put into my work not only my brains but also my heart.
In my life I have had to deal with various challenges, smaller or more serious, private or work related. I perceive every experience including the negative ones as a benefit and I always take something to my work life. Thanks to these life challenges I am not scared of greater job challenges and I am able to manage non – standard situations with grace.
My first work experience was a trainee position in Radio Impuls where my career path began. Since then I was mainly focusing on PR, marketing and media communication as well as project management. I prepared communication strategy for valuable automotive clients such as e.g. Hyundai Autopalace Butovice, Hyundai Domanský or Lexus Praha.
For Ministry of Transport of the Czech Republic I took care of information and press relations towards the public and mass media. In leading Czech PR agencies I was providing clients with complex service, care and support in PR and prepared tailor – made communication strategies. I cooperated with clients such as e.g. Whirlpool CZ/SK, Eurovia CS, NaturaMed Pharmaceuticals, Česká Televize and others.
In my line of profession I consider professional behavior an absolute must. During 2017 and 2018 I cooperated with master of etiquette Ladislav Špaček. I have taken this opportunity to acquire priceless knowledge and skills which I further make use of in my practice. In 2019 I have passed Master of Business Etiquette certificate.
I need to be sure I am doing my best. To make sure I keep up with the field and time running I am constantly educating myself not only by reading. I seek inspiration from professionals and foreign experts from the world of project management and PR.
I take a good care of my team. I always listen to my colleagues, reflect on myself and do my best to manage crisis or conflicts in a manner that in the end we as a team come out even more united.
I owe my good work achievements mainly to my ability to adapt to the other party in communication and act empathetically. I am a stickler for following all my running projects through till the successful end.
In Soulmates Ventures I have found exactly what I had professionally dreamt of. I have opportunity to work with great team under inspiring managers and on projects that make sense and support sustainability. Pleasant working environment and conditions are just the icing on my work cake.
Current Companies
Soulmates Ventures a.s.
Experiences
Bison & Rose
Whirlpool CZ/SK
Eurovia CS
Česká Televize
Rádio Impuls
Hyundai
Lexus Praha
NaturaMed Pharmaceuticals