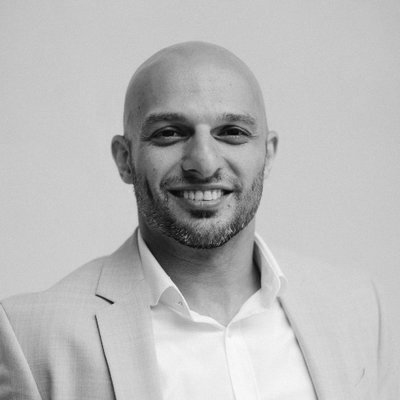 Marvan Shamma
People Growth & Innovation
Marv Shamma is a respected tech leader. For the past 15 years he has been combining his AI expertise, experience from building his own start-up and extraordinary human resources management. His mission is to "share experience and help others to grow", thanks to which he has gained a reputation as a mentor and coach, especially in the areas of innovation, technology and building highly efficient teams.
Born in Baghdad, Marvan is a survivor of two wars. He moved to Europe at the age of 12 and as a child faced a lot of cultural and social challenges trying to understand the Western way of thinking. This difficult situation helped him develop the character of a leader based on values such as inclusion, diversity, respect, love and responsibility. 

After 15 years building his own companies he began to focus on helping governments, corporations and start-ups achieve higher efficiency through corporate culture, positive team dynamics, ethics, critical thinking and creative problem-solving. He is the creator of the "Marvan's method™️", which focuses on business innovation and holistic talent development in the 21st century. This method is a result of several years of experience with his own start-ups and leading many workshops and training courses. It is his main contribution to start-up acceleration through Soulmates Ventures, a green investment company and accelerator, in which he has placed his trust.
In the next phase of his life he wants to participate in accelerating green innovations in Soulmates Ventures C-board in the role of People Growth & Innovation Director.