2023
Agtech solution rewards sustainable farmers by generating additional revenue streams, improving soil quality and delivering access to better financing.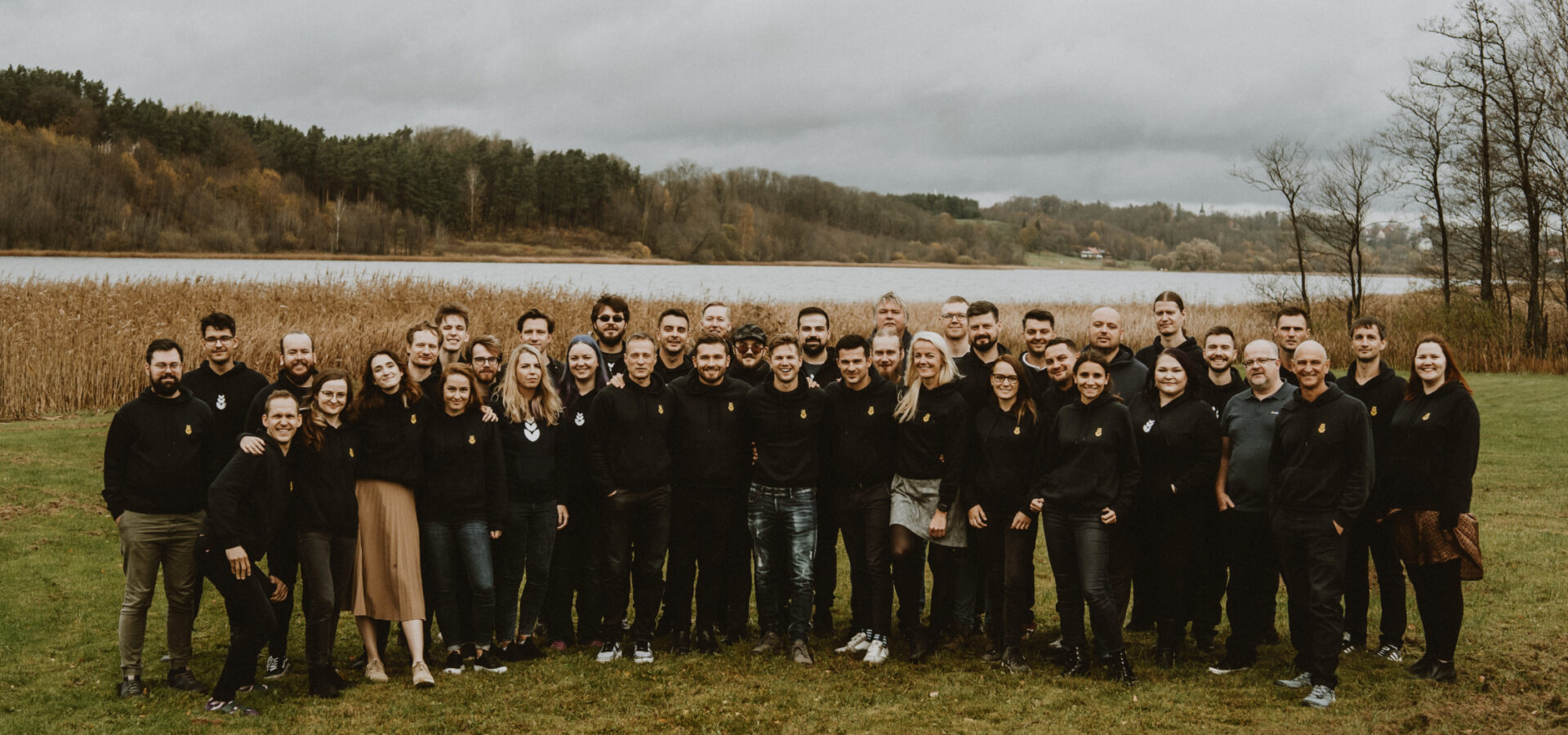 eAgronom
Agtech startup based in Estonia that helps farmers in CEE and EMEA regions break into sustainable production.
Milestones
Acquired 04/2023
Team
Robin Saluoks - Founder & CEO
Kristjan Luha - Founder & CCO
Indrek Kaldoja - CFO
Andres Täht - CTO
Margus Niitsoo - CPO
Partners
Soulmates Ventures
Trind Ventures
ZGI Capital
Specialist VC
Iron Wolf Capital
The solution
eAgronom is an innovative Agtech startup company providing farmers with data tools for regenerative agriculture. The main goal is to assist farmers to make a switch to regenerative (carbon) farming by helping them to change their farming practices.
eAgronom's product combines farm management software with AI and remote sensing technologies, carbon programmes and food security verifications. This toolbox supports grain farmers in making better and more profitable decisions, while boosting crop yields, reducing input costs, and improving overall farm management efficiency. eAgronom's innovative approach to agriculture is revolutionising the industry, promoting sustainability for farmers and helping the planet to fight climate change.
The uniqueness
eAgronom's distinctive approach to agriculture challenges is based on partnerships with established stakeholders on the market, and is the only agriculture carbon programme in the CEE region applying the Verra Verified Carbon Standard methodology. Through cooperation with South Pole, the programme manages certification and market risk to ensure all credits are certified and bought. eAgronom has also partnered with banks such as Swedbank to offer farmers favourable financing options.
eAgronom's team have very close relationships with farmers, due to the founder coming from a family of farmers. This allows the company to better understand the needs of farmers and tailor its solutions accordingly. The last unique factor is the product itself: eAgronom uses their database of agronomy data to combine three interesting business opportunities into one platform, with the possibility of adding more verticals – delivery of compliant seed, fertilizer, or agricultural technology, and sustainable livestock farming.
The challenges
The first challenge that eAgronom tackles is the greenhouse gas emissions created by agriculture annually. By guiding farmers to switch to regenerative and low-emission agriculture, eAgronom can decrease the greenhouse gas emissions from producing food, which is currently the third-biggest source of global greenhouse gas emissions – 19 % (after energy – 27 % and manufacturing – 31 % ). Farmers can increase the capacity of soil to actively capture more greenhouse gas emissions in regenerative farming.
The next big challenge is the quality and quantity of food produced, which is strongly connected to soil degradation. Industrial farming has increased the quantity of produced food but also the pressure on soil. By doing regenerative farming, eAgronom can help heal the soil and maintain productivity without the overuse of fertilisers, while also increasing the quality and security of food and nature.
The profit
eAgronom is experiencing dynamic growth with an ARR of €1.8M in 2022 and a forecasted ARR of €290M (150x multiple) in 2030, with EBITDA expected to reach €120M. Currently, eAgronom's solution is used by 2000+ farmers with more than 1.2M ha of farmland mainly in the Baltics, Poland and expanding actively in Romania, Czech Republic and Spain, and in African countries. The farm management software market is expected to grow to $6.78bn by 2029 with a CAGR of 15.78 %. The voluntary carbon-offset market is expected to reach around $250bn by 2050, from $2bn in 2020.
The purpose
The team's main purpose is to assist farmers in increasing their revenue, improving food quality and security, and capturing greenhouse gas emissions. This approach offers benefits for farmers, the environment, and the food industry as a whole. Farmers benefit from additional revenue streams, better financing, and improved soil quality. The food industry benefits from sustainable agriculture certification. The environment benefits from sustainable farming practices that reduce carbon emissions, and improve biodiversity and soil health. The end customer will benefit from higher quality and more nutritious food.
Thanks to the complex agriculture data infrastructure and analytics followed by monetisation, the team is well-positioned to grow their business dynamically, attract investments and has a wide spectrum of potential exit partners, including investment banks, private equity firms, and multinational corporations. The team at eAgronom comprises senior experts with extensive international track-record in various industries and companies such as Nike, Skeleton, Monsanto, and Cybernetica. Additionally, they have garnered support from angel investors such as Bolt and Pipedrive, as well as established VC funds like Trind VC, Black Pearls VC, and Iron Wolf Capital.
___
Sources:
https://www.globenewswire.com/news-release/2023/03/02/2619790/0/en/Farm-Management-Software-Market-is-Likely-to-Upsurge-at-USD-6-78-Billion-Globally-by-2029-Size-Share-Trends-Demand-Growth-and-Opportunity-Analysis.html
https://ourworldindata.org/emissions-by-sector
https://www.marketsandmarkets.com/Market-Reports/farm-management-software-market-217016636.html
https://www.morganstanley.com/ideas/carbon-offset-market-growth
https://www.cnbc.com/2021/02/14/bill-gates-concepts-to-understand-the-climate-crisis.html