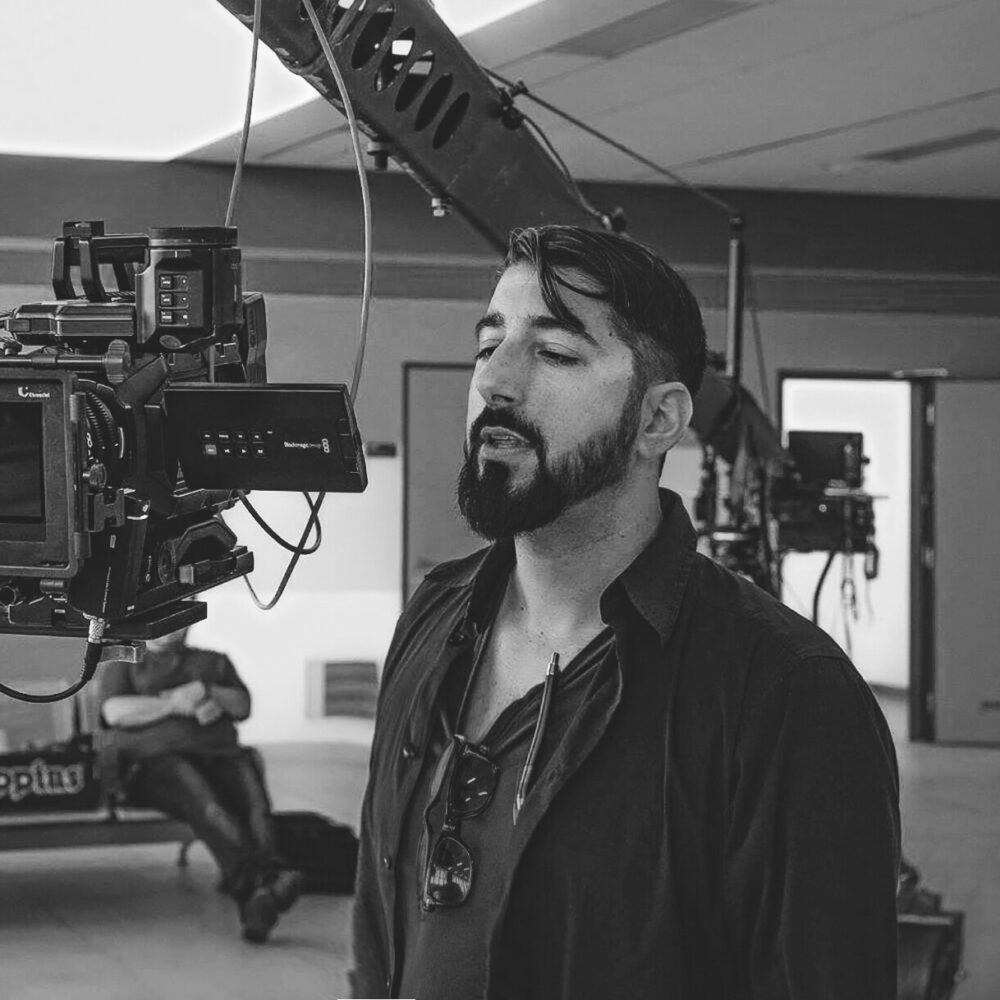 Adad Joel Warda
Filmmaker
I have been in the field of both commercial and dramatic filmmaking for over 15 years. During this time, I have honed my craft, struggled, adapted, improved, and fallen in love with storytelling and filmmaking all over again.
After getting my Bachelor's degree in Cinema and Spanish in 2005, I began working as a freelance videographer in the San Francisco Bay Area. For 3 years. Then, it late 2007, I was invited to come to Prague and work with a newly founded video production agency. The experience promised to be an adventure I couldn't refuse.
I arrived in Prague in the summer of 2008 and began directing brand films, commercial spots, travel, hotel and hospitality promos all around Europe, North Africa, and the Middle East. My love of travel, food, culture, history, language, and storytelling were satisfied with these amazing experiences. They showed me a beautifully diverse world that would soon face an uncertain future. This inspired me to return to an idea I had been developing — my ambitious sci-fi TV series about climate change, the future of our society and a city in the sky.
As my brand filmmaking career flourished, creating high-end films and branded content spots for clients such as IHG, Conde Nast, JLL, Airbnb, ADP, Udemy, Amazon and more, I was hard at work developing Sky City Haya. I began researching future technology, climate change, scientific studies on sustainability and the development of green initiatives.
In 2014 I produced and directed a promo for my series, which I used to launch my successful Kickstarter crowdfunding campaign in 2015. This allowed me to fund further development as I began working with several project partners on designing the city, improving the story pitch presentation, creating concept art, and building 3D models.
In the summer of 2019, I competed with hundreds of applicants to pitch Sky City Haya to producers on-stage in front of a live audience. [This is my pitch https://vimeo.com/339592727 ] It was an exhilarating and amazing experience that taught me a lot about the art of pitching, navigating the film industry and about my commitment to telling this story. My goal is to raise awareness about climate change and the future world we will leave to our children by creating a relatable human story that plays out realistic climate scenarios.
In early January 2020 I connected with Václav Gregor and Hynek Sochor when they were in the process of starting their company, Soulmates Ventures, a green business accelerator committed to investing in innovative entrepreneurs addressing climate change and sustainability. I was immediately encouraged by the mission and decided to become part of their team and offered my skills in creating meaningful brand film content to further share Soulmates' vision to change the world.
Current Companies
Soulmates Ventures a.s.