While the people of Ukraine defend themselves against the Russian army, Europe is still withdrawing natural gas from rich reserves in Russia's Siberia. With Putin holding this strategic material in his hands, it is much harder for the EU to effectively help Ukraine. What's the solution? Europe needs to be energy independent through an updated Green Deal.
Russia's energy advantage in the war in Ukraine
The current situation in Ukraine is a scenario that almost no one believed could happen again in modern history. Russia's president Vladimir Putin ordered an open attack on Ukraine creating the biggest war confrontation in Europe since World War II.
Ukraine is being forced to use weapons and military to defend their cities, while countries from the European Union and the rest of the world are implementing economic sanctions in an attempt to damage Russia's economy.
But when it comes to gas and oil supply, the economic situation is much more complicated than with other factors. The main reason behind this is that the European economy is highly dependent on Russia's fossil fuels; the export of these resources is one of the biggest shares within the Russian economy.
Central and Eastern European countries are the most dependent by far, including Germany which imports over 50 % of its gas supplies from Russia.
With uncertain futures about Russian gas and oil supplies and its growth in natural price, this highlights why it's important to accelerate investments in energy independence, through renewable and low-carbon energy sources, in the EU.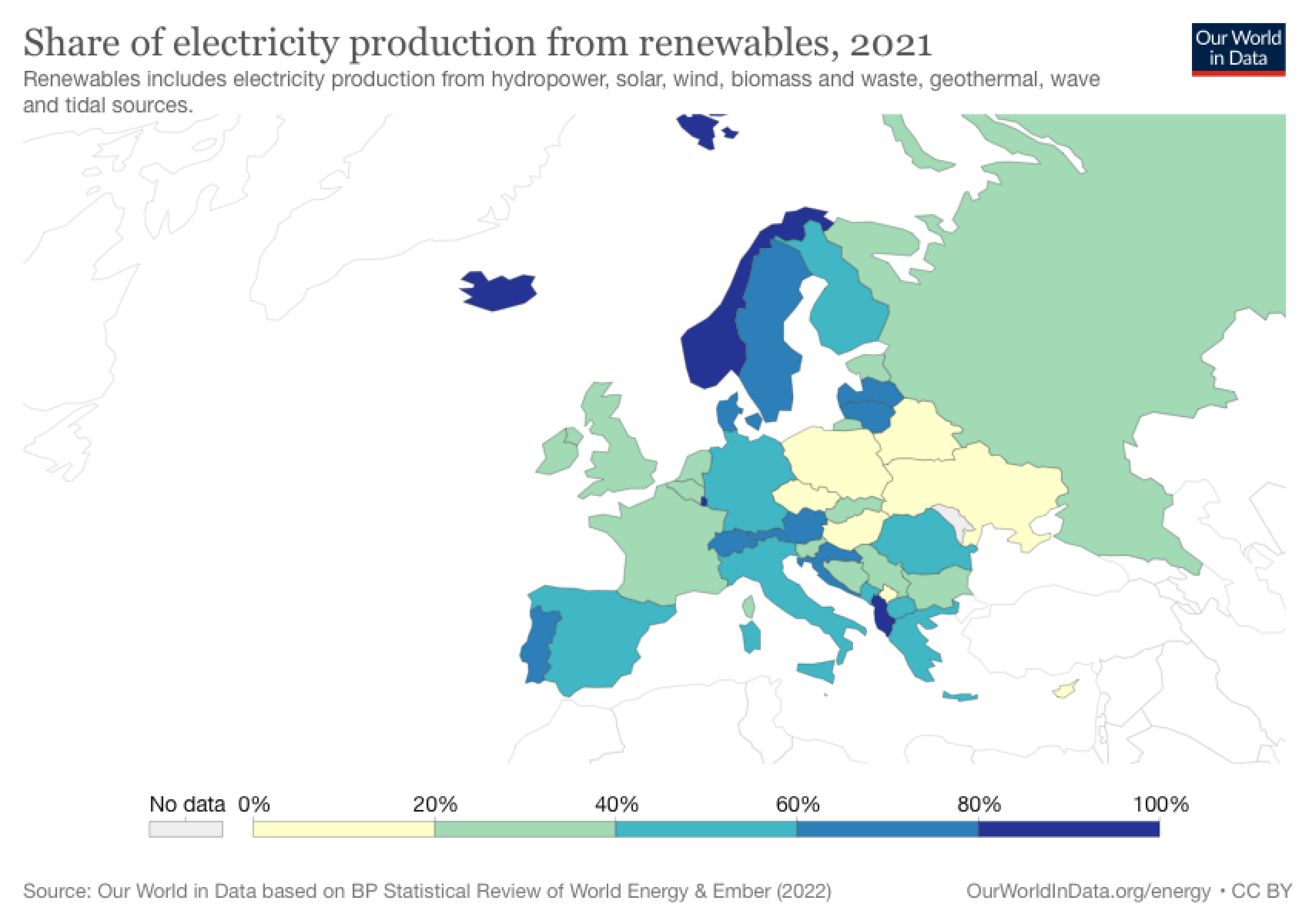 Europe needs to accelerate the Green Deal
The EU uses gas to power 20 % of its total energy demand right now and, with around 40 % of that coming from Russia, a Green Deal will not be easy to implement. Now more than ever it is certain that local nuclear energy and natural gases have their role in the European energy grid and, without these resources, Europe can not be energy dependent.
The need to get rid of fossil fuels may also further boost the pressure to implement electrification of industries, and deploy renewable energies, with political and economic incentives. Which is a good thing. Right now the prices for renewable energy, such as solar and wind, are at a historic low and deployment scaling has already begun.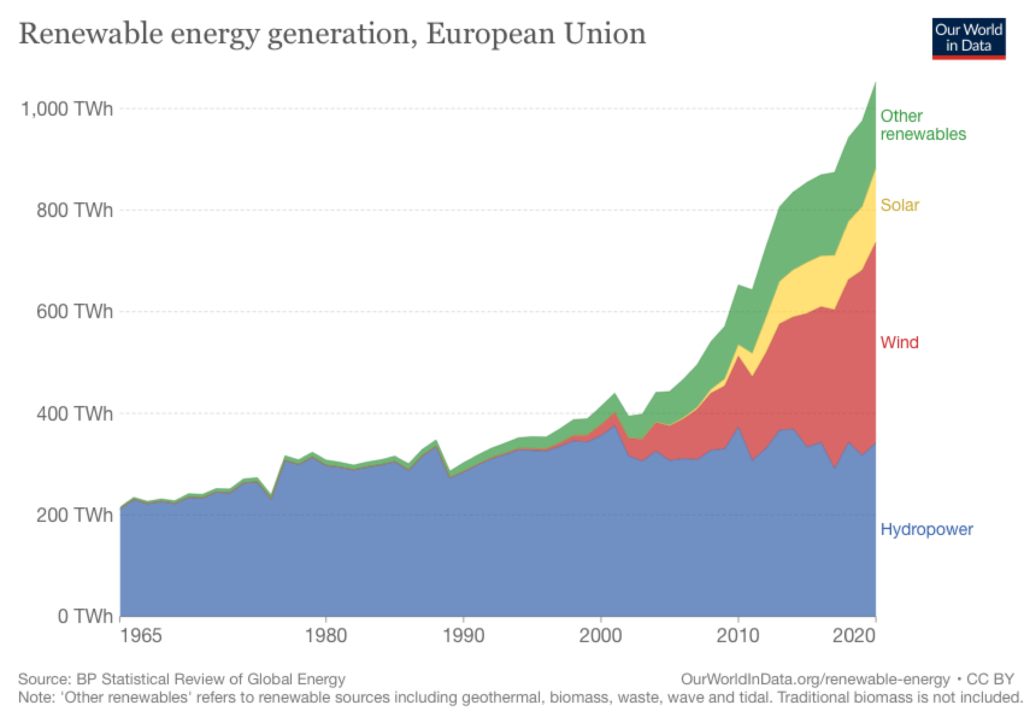 Energy independence will also require strong, long-term investments into energy infrastructure, such as energy storage systems, insulating buildings, electrifying home heating and transportation, energy efficiency systems, energy resources decentralisation, evolving the green hydrogen industry, and an even faster buildout of low-carbon energy sources.
The European Union has already announced certain steps on how to reach energy independence by setting renewable and clean power production as a key priority in response to the crisis. European Commission president, Ursula von der Leyen, announced that the EU is "doubling down on renewables". According to Reuters, Germany plans to cover its entire electricity demand with renewable sources by 2035.
Of course, we are aware of the risk that the weather conditions are not always prosperous for renewable resources, as we could see on last year's energy bills price rise. For these reasons, we suggest starting with development of the infrastructure and technologies for local natural gas and nuclear energy, or to import them from qualite partners.
When it comes to natural gas there should be new plants opening in Britain and Norway, and the EU is searching for new resource locations. Europe is also looking for new suppliers, with a good synergy profile, for its own climate strategies that could replace Russia's supply. Nuclear energy is powering France by 70 % – 80 %, a model country for developing this source.
In the case of renewable energy we have to learn how to efficiently transform renewable energy from locations where there is surplus to locations where there is demand for it. Using new innovations, we also have to be able to implement renewables smartly within industrialised zones and increase the energy production efficiency of each renewable unit.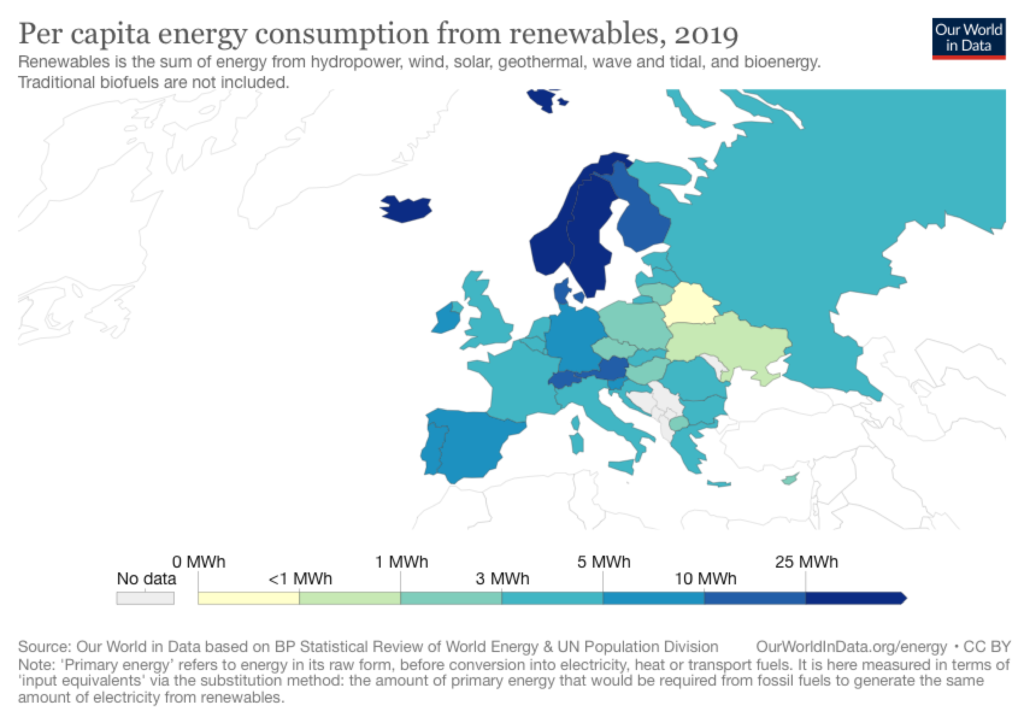 A need for energy independence can be seen in the current market, with the European Renewable Energy Index seeing a growth of over 10 % in Thursday's stock market. Companies to note include Orsted, Vestas Wind Systems and Siemens Gamesa Renewable Energy.
The support for local startups and companies has to grow to fill every position of energy chain supply, with new technological low-carbon innovations.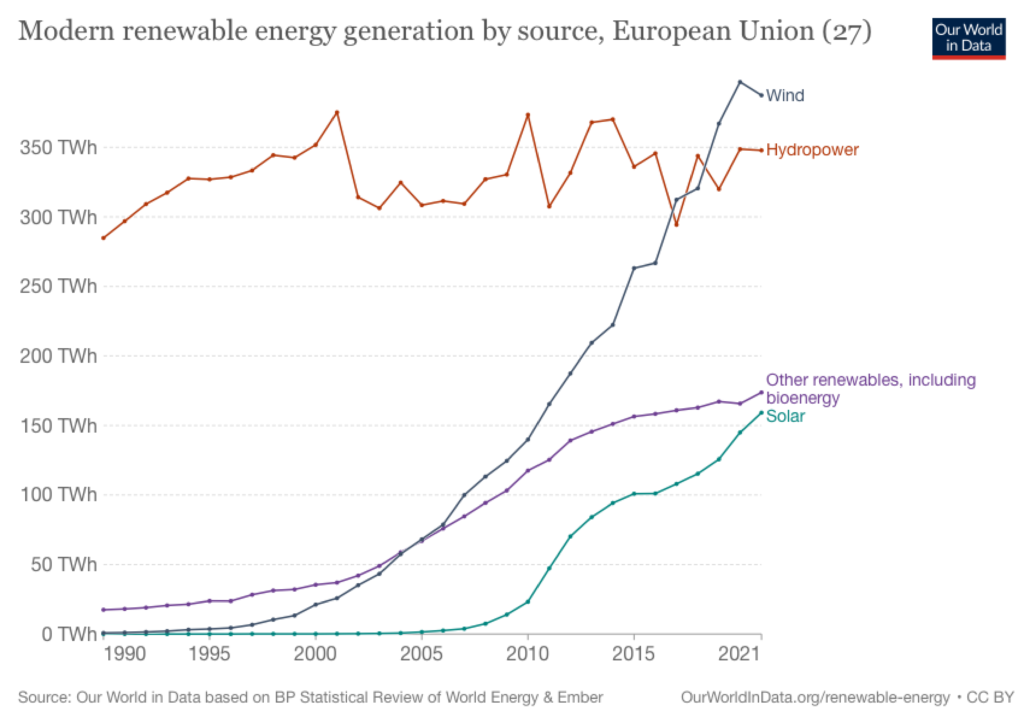 The key target is to deploy renewables in their strongest areas across Europe: warm solar power from the southern locations, strong wind power from the northern locations and offshore seas, wild geothermal energy from volcanic-active regions, and flowing water energy from water-rich regions. This can create a sufficient and renewable energy mix.
If we combine the use of nuclear energy and natural gas together, we could create a suitable low-carbon energy grid without the need to be dependent on Russian gas and oil imports. This would give the EU the independence of a self-reliant energy system and a better global economic, social and geopolitical strategic position.
The cooperation between all countries in Europe, when transferring the energy from active resources to specific locations, will be crucial. The energy grid has to be flexible to secure that. And the Green Deal can be the tool to reach that.
Sources: