As many cities and countries around the world are starting to monitor their air quality, we are gaining more information about how polluted the air we breathe actually is. According to a new report by the WHO, 99 % of the population lives in areas where air pollution is in excess of the air quality limits set by the WHO.
Fossil fuels are the major cause of poor air quality
The report includes data focused on air pollutants such as particulate matter, PM 2.5 and PM 10, and nitrogen dioxide, which are found in emissions from fossil fuels.
Fossil fuels are responsible for most of the harmful emissions that have been linked to acute and chronic diseases, and therefore their use needs to be radically reduced, not least because of their direct impact on global warming.
The percentage of affected people is alarming as, over time, we are gaining more and more scientific evidence of the negative effects of polluted air on the human body, even when exposed to low levels of pollutants.
Particulate matter, especially PM 2.5, can penetrate deep into the lungs and enter the bloodstream, which can cause negative effects on cardiovascular, cerebrovascular and respiratory systems. The greenhouse gas NO2 is associated with respiratory diseases, especially severe asthma and those with symptoms such as coughing, wheezing or difficulty breathing.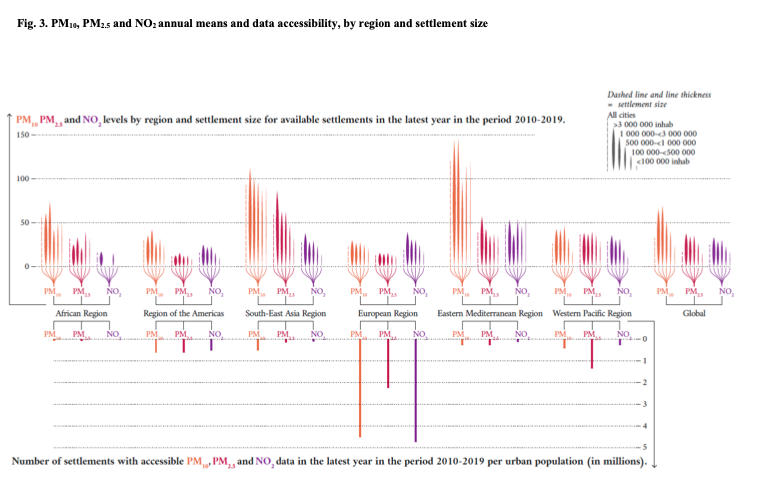 What do we breathe?
Air quality is currently monitored in more than 6000 cities across 117 countries. This is a great improvement, since in 2010 there were measurements in only 1100 cities across 91 countries.
But to be able to effectively combat polluted air, detect pollution hotspots early, and make good predictions about pollution trends, we need to monitor areas outside cities as well. One of our portfolio startups, Perfect-Air, is producing air monitoring stations which could be one of the potential solutions for this problem.
The report shows that 7 million people die prematurely each year as a result of exposure to polluted air. 4.2 million deaths are caused by poor outdoor air quality and 3.8 million deaths by indoor air pollution from cooking or heating gases.
The most affected regions are in developing countries such as Eastern Mediterranean and regions in Southeast Asia, closely followed by Africa. India has the highest level of pollution with 4 cities in the 'top 5 most polluted cities' globally. We have to cover the areas which are not yet monitored to get a better picture.
In the EU, 96% of urban residents were exposed to air quality that did not meet the WHO recommended limits. Despite this, according to the WHO, air quality in Europe was the best, while in Africa or the Western Pacific the levels of pollutants were almost 8 times worse.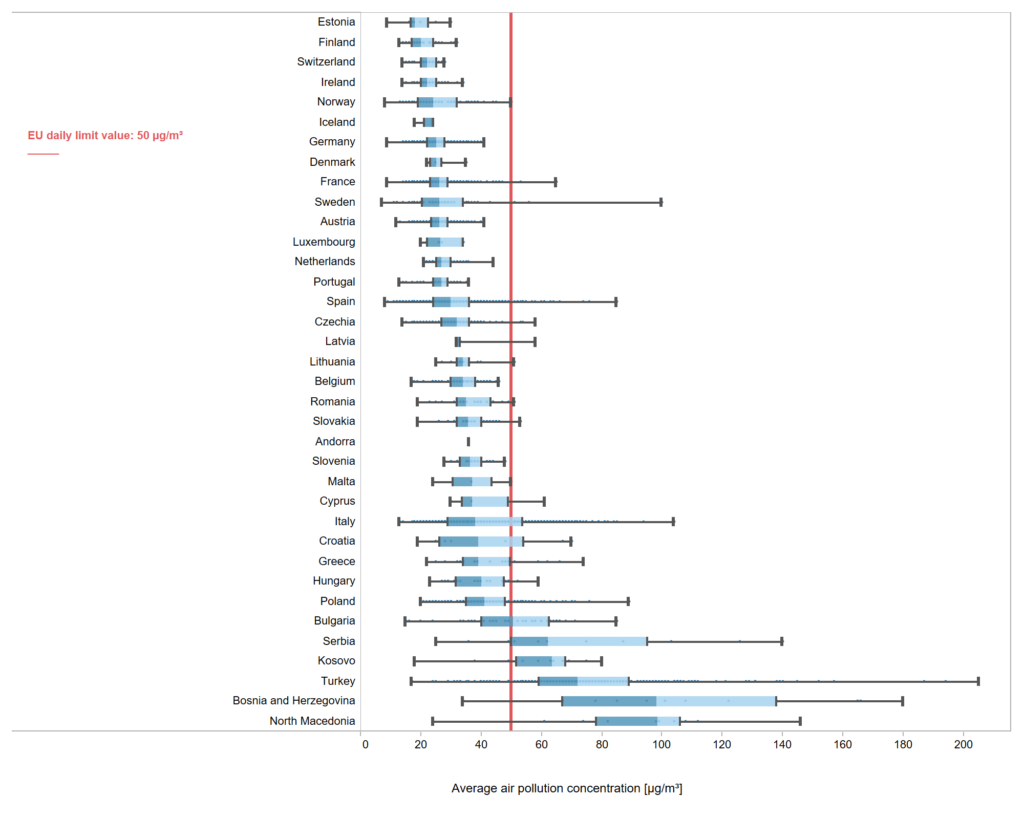 How can we make the air cleaner?
Despite the negative figures and the looming dangers of air quality, there has been a dynamic improvement in air quality over the last decade, as confirmed by the UN.
We have to scale up technologies like air purification, clean energy, net-zero technologies, and efficient air quality monitoring, such as our startup Perfect-Air, while decreasing the use of fossil fuels for healthy breathability.
These technologies have the potential to be globally implemented within the right developing landscape. They have already developed and proved their function, so with the support of national air quality goals and standards, we should secure fulfilling them.
The WHO has proposed new specific guidelines and actions to improve air quality and reduce fossil fuel consumption that member governments should take. The guidelines are focused on air elements such as PM 2.5, PM 10, ozone, nitrogen dioxide, sulfur dioxide and carbon monoxide. The actions includes:
Monitor air quality and identify sources of polluted air
Support the transition to the use of clean household energy
Build safe and affordable public transport systems
Implement stricter vehicle emissions and efficiency standards
Invest in energy-efficient housing
Improve industry and municipal waste management
Include air pollution in curricula for health professionals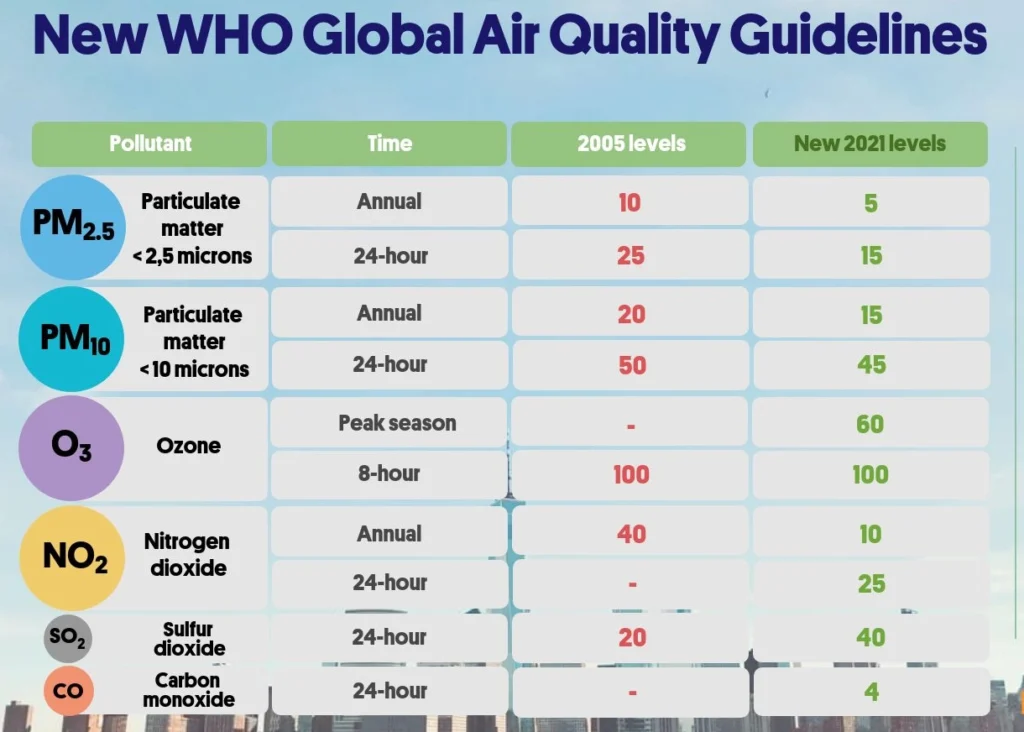 Achieving good air quality is also one of the 17 Sustainable Development Goals – SDG 3.9 – by 2030, substantially reducing the number of deaths and illnesses from hazardous chemicals and air, water and soil pollution and contamination.
At Soulmates Ventures, we are also committed to this SDG target. Working with our startup, Perfect-Air, we are actively addressing these issues and helping to provide the most accurate digital network of real-time air pollution data.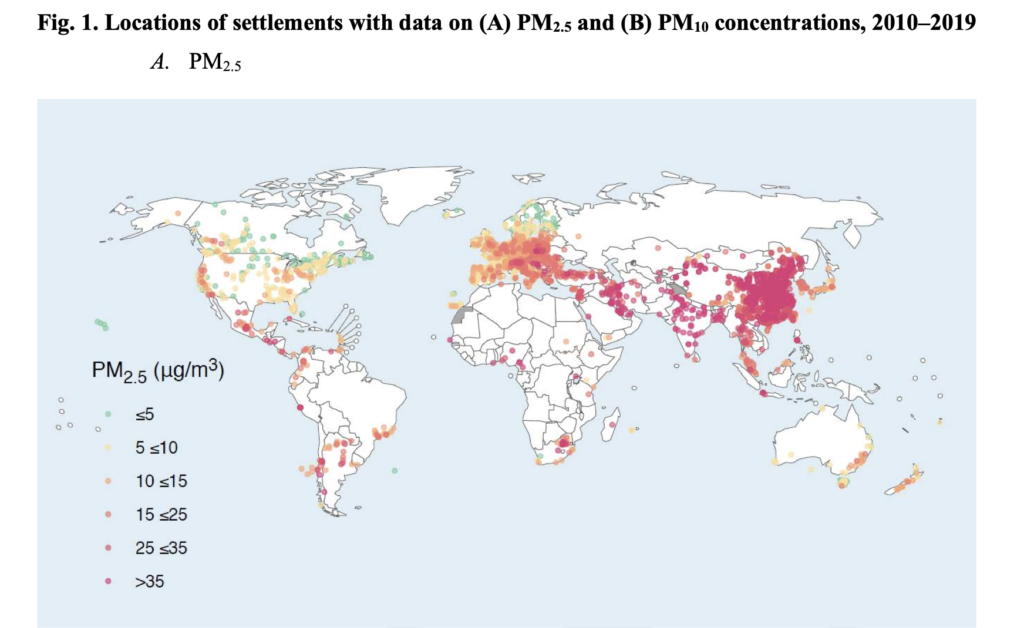 Sources
https://www.reuters.com/business/environment/poorer-nations-lag-behind-higher-income-countries-air-quality-standards-who-2022-04-04/
https://www.weforum.org/agenda/2022/04/poorer-nations-lag-behind-higher-income-countries-in-air-quality-standards-who/
https://cdn.who.int/media/docs/default-source/air-pollution-documents/air-quality-and-health/who-air-quality-database-2022—v4.pdf
Coverage photo: Marcin Jozwiak